My Role
When I joined the Wallet team, the product had more than 9 million users. I worked with the current iOS and Android design team to implement a visual refresh that would bring consistency across both platforms and prepare for the launch of two new features.
In 2017, I became the Lead Visual Designer for Wallet for Android, where I worked with my iOS counterpart to build out a design system for Wallet from scratch and design two new features—Discounts and Thin Wallet.
Wallet Discounts
Wallet was designed to help customers effortlessly save money and shop savvier. I was given the opportunity to lead design for the first new Wallet feature in years, Discounts.
Users told us they didn't like the hassle of couponing and more importantly, we learned that they had strong relationships with specfifc stores. We built a simple UI that harnessed the power of where our users shopped and provided unique and timely discounts based on their purchase history.
We were able to launch Wallet Discounts for Android at SXSW 2017. Our geo-location technologies powering Discounts let us send discounts directly to users who walked into the Capital One House during SXSW to show off our latest feature.
Check out our national television ad!
Sunsetting Wallet
We made the difficult decision to shut down Capital One Wallet and move our most outstanding features to Capital One Mobile, to help reduce the number of servicing applications customers needed. I was the last designer to leave the Wallet project, staying behind to ensure that our most valuable features (like Instant Purchase Notifications and Card Lock) were properly integrated into Capital One Mobile for our 25 millions customers.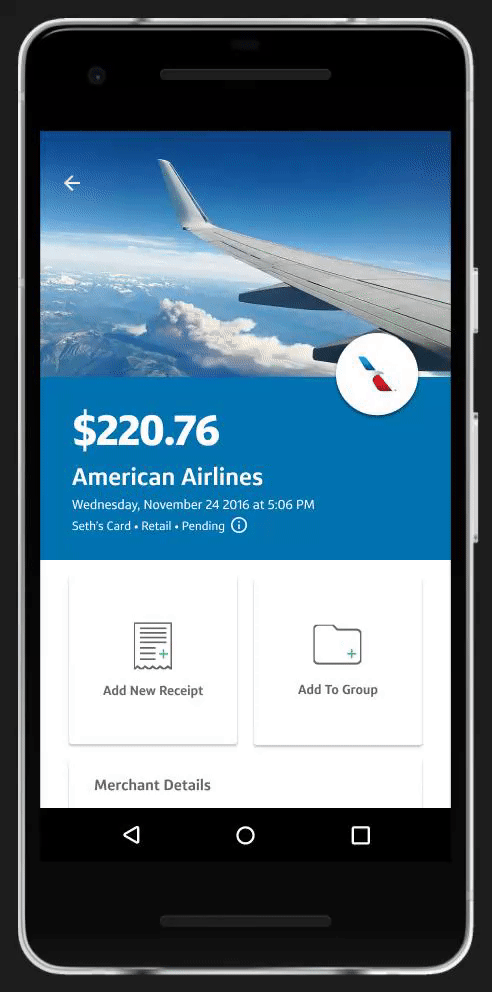 A special thank you to all of those who were part of the Wallet design team. ❤️